How we Started
The Dapo Agoro Foundation for Peace was created in memory of Dapo Agoro, a promising young man who was murdered after intervening to hault a fight. He died trying to make peace.
How to Help
How can I help? You can help by educating yourself and others of the rise in youth violence, as well as becoming a volunteer, sponsor, or donating!
Become a Volunteer or Sponsor
Become a vital part of the Dapo Agoro Foundation, your help and support will help youth and the community to fight against the rise of youth violence.
The Dapo Agoro Foundation for Peace - Blessed Are The Peacemakers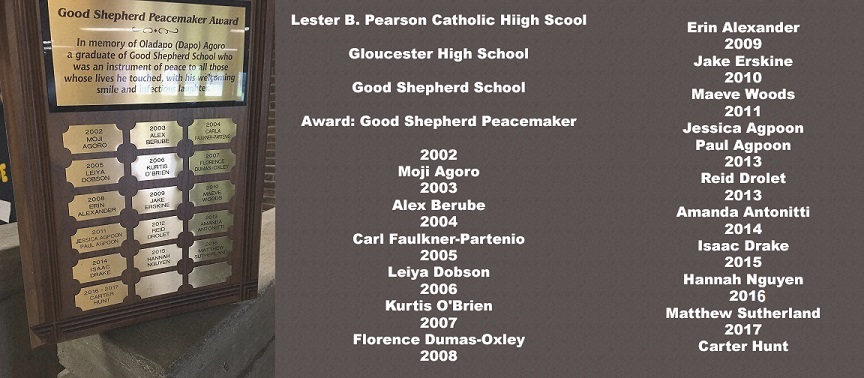 Photo Gallery - by Seyi Okuribido-Malcolm
News
Excerpt: The family of a 19-year-old young man who was stabbed to death while trying to break up a fight in June 2002, was honoured during a ceremony at Queen's Park on Tuesday...
Upcoming Events
Time: 12 PM to 7 PM
Location: Blackburn Hamlet, Ottawa